The Mission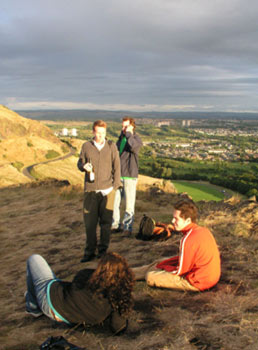 Hunger Warrior Theatre is committed to developing new works in non-traditional venues, providing an outlet for the talents of young theatrical artists. It is our belief that theatre must be continually renewed through both creation and reinterpretation if it is to remain vital and essential to today's changing audiences.
The Origin Story
In March of 2004, on a lazy afternoon, in the middle of a computer lab, Chad Bonaker and Andrew Hungerford founded the Hunger Warrior Theatre. The reasons behind this impromptu creation were many and varied. First, they wanted to take a show to the Edinburgh Festival Fringe for something spectacularly fun to do with a summer. Second, they wanted a somewhat lofty pursuit in order to help launch their professional careers as they graduated with advanced degrees from the University of Cincinnati College-Conservatory of Music.
Mission accomplished. So what's next?
Stay Tuned.