Production Photos
The following photos were taken over several days during our time in Studio 6 at C Electric. A few lucky audience members are featured in the shots. The backdrop was painted by Michael in Cicncinnati and carried to Edinburgh in his luggage. The vertical set pieces were constructed in our flat as seen below.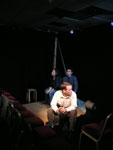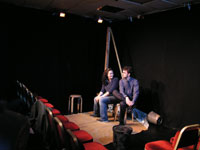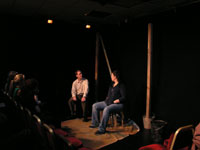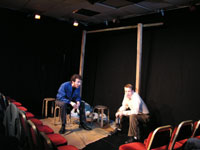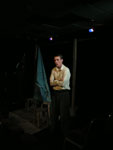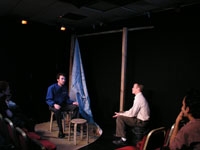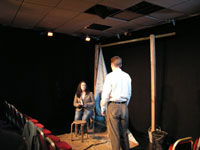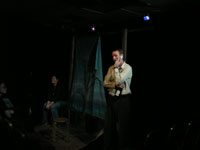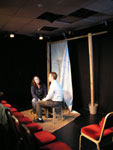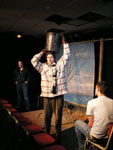 Photos by Michael Minahan
Set Construction
Two days before our tech, we mixed cement in our lovely flat in New Town, then set the posts into the buckets. We carried the finished pieces across town the next afternoon.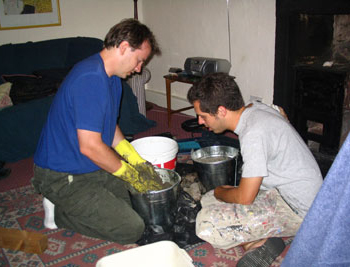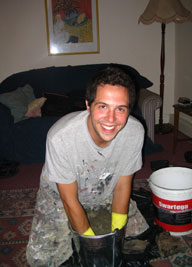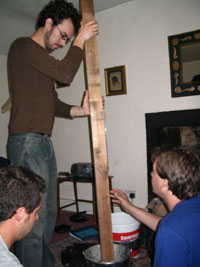 Photos by Sara Vaught
Publicity Photos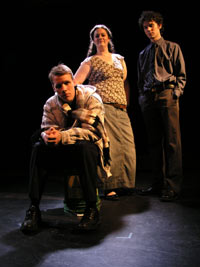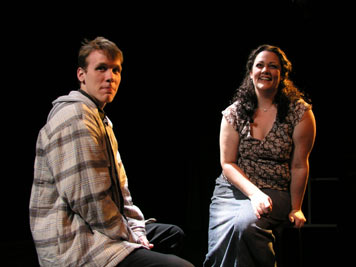 photos by Sarah Niblack